University of Miami's comprehensive Zika Response Team
Doctors at UM are continually working to help children and mothers who have been impacted by the Zika virus more than two years after South Florida became a breeding zone.
The Children's Medical Services (CMS) Zika Resource and Referral Center at the University of Miami provides follow-up clinical care for infants with findings consistent with congenital Zika syndrome(CZS).
"We screen and take care of our patients. If we see an issue, then we refer them to an appropriate specialist here at UM, "said Director Ivan Gonzalez, M.D.
The Zika response team offers free, or reduced services to mothers and children who are exposed to or infected by Zika. The multidisciplinary team includes an obstetrician or gynecologist, a perinatologist, a neonatologist, a pediatrician, an audiologist, a neurologist, an ophthalmologist, a licensed clinical social worker, an infectious disease specialist, an endocrinologist, a clinical geneticist, a radiologist, a case worker, a developmental pediatrician, and an orthopedist.
"Our goal is to catch early detection and instill early intervention, which would ultimately be beneficial to the child long term," said Gonzalez.
Learn More >
Video: Pediatric Care for Zika
Learn more about how University of Miami doctors and scientists are tackling the Zika virus epidemic, from treating children, mothers, and pregnant women, to studying the spread, prevention and public health implications of the tropical infectious disease.
View this Zika pediatric care video and learn about UM's Zika Response Team. View more videos here.
Tracking the Impact
Since its discovery in rhesus monkeys in Uganda's Zika forest in 1947, the Zika virus has spread globally to nearly every continent. Before 2007, only 14 cases of the virus had been documented. Brazil confirmed the virus in its country in May 2015, and 14 months later the first locally acquired case of Zika virus was confirmed in Miami.
View Maps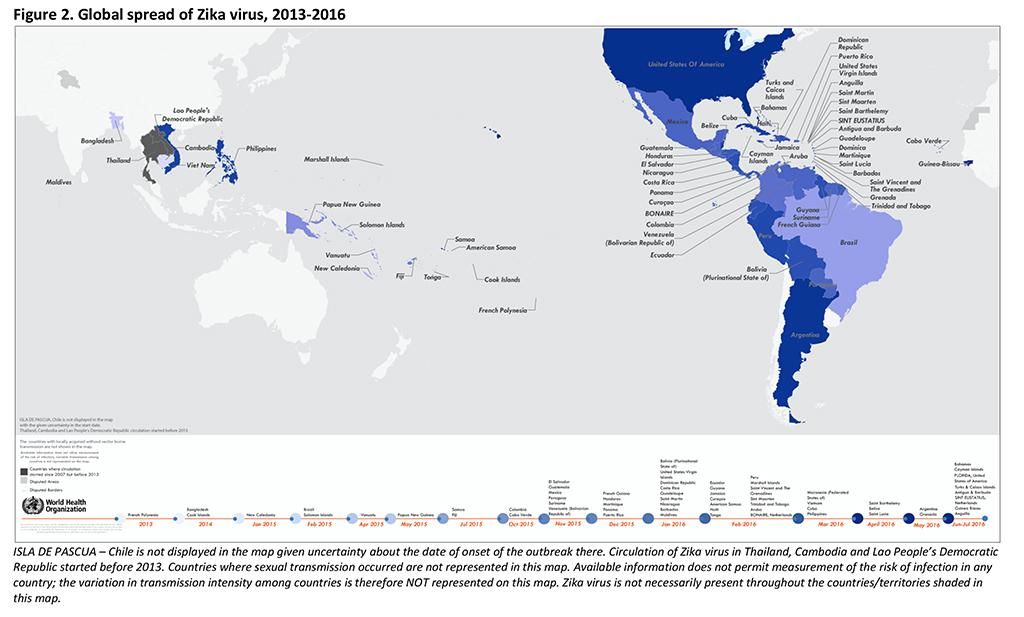 Meet UM's Zika Response Team
Based out of the University of Miami Health System and Miller School of Medicine's Department of Pediatrics, the Zika Response Team provides acute diagnostic, preventative, and treatment expertise for expectant mothers, fathers, newborns, infants, and family members affected by the pandemic insect-borne disease. Pulling from the broader Zika Global Network—with dozens of experts in fields ranging from medicine and public health to mathematics and business—the multidisciplinary and comprehensive Zika Response Team of obstetricians and pediatricians provides the most expert care possible to families who may need assistance.