Zika One Year Later: UM Physicians, Scientists in Pivotal Roles
From developing new diagnostic tests and potential drug therapies to providing clinical care to pregnant women and their babies, the University of Miami Miller School of Medicine is in the forefront of the global fight against the Zika virus.
Transmitted by the Aedes aegypti mosquito, which thrives in South Florida's subtropical climate, or through sexual intercourse, the virus attacks the nerve cells in the brain of an unborn child, causing neurological damage, such as microcephaly, neurologic deficits, vision problems and developmental delays.
Even babies with no apparent birth defects, as well as older children and adults, may be affected by the Zika virus although little is known about its long-term effects.
In July 2016, Miami-Dade County became ground zero for both local and travel-related Zika cases in the U.S., prompting UM doctors and scientists to quickly devise care models and develop research strategies. Supported by state and federal grants, UM scientists are heavily engaged in a variety of research projects, including rapid diagnostic tests, vaccine and drug development to block transmission, and mosquito surveillance modeling. UM physicians have also developed new patient care models to care for pregnant women, heavily screen newborns for potential impact and educate the public on the importance of prevention.
While South Florida has not seen an uptick in Zika cases in the first six months of the year, it's not uncommon for tropical viruses to skip a year or more between outbreaks, according to Mario Stevenson, professor of medicine and Chief of Infectious Diseases. "While we are hoping for the best, we need to be prepared for the worst. Zika is here and it's not going away."
– By Richard Westlund / UM News
Read More >
Video: Pediatric Care for Zika
Learn more about how University of Miami doctors and scientists are tackling the Zika virus epidemic, from treating children, mothers, and pregnant women, to studying the spread, prevention and public health implications of the tropical infectious disease.
View this Zika pediatric care video and learn about UM's Zika Response Team. View more videos here.
Tracking the Impact
Since its discovery in rhesus monkeys in Uganda's Zika forest in 1947, the Zika virus has spread globally to nearly every continent. Before 2007, only 14 cases of the virus had been documented. Brazil confirmed the virus in its country in May 2015, and 14 months later the first locally acquired case of Zika virus was confirmed in Miami.
View Maps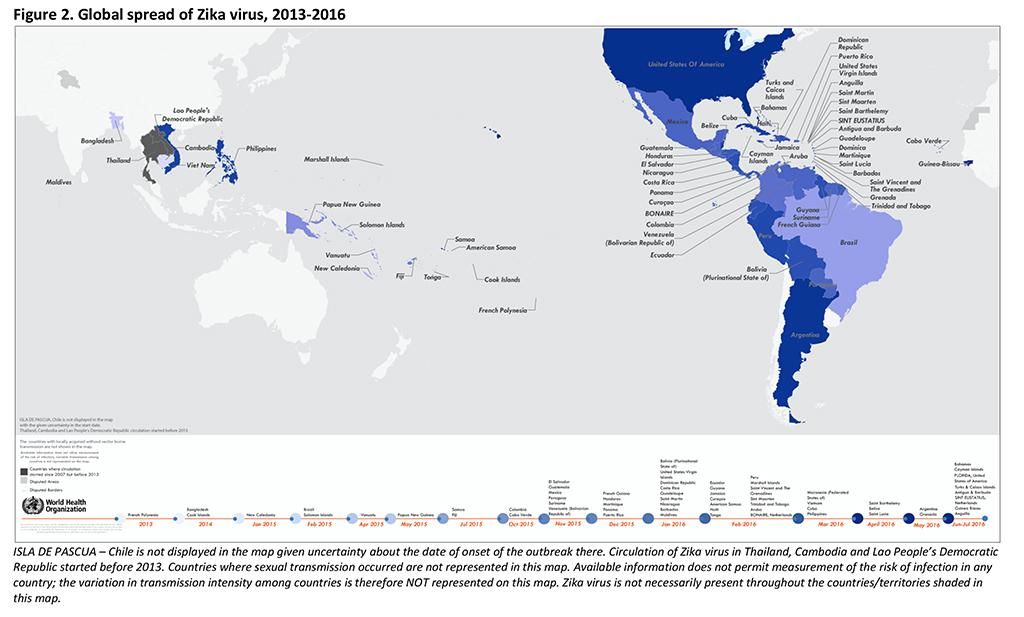 Meet UM's Zika Response Team
Based out of the University of Miami Health System and Miller School of Medicine's Department of Pediatrics, the Zika Response Team provides acute diagnostic, preventative, and treatment expertise for expectant mothers, fathers, newborns, infants, and family members affected by the pandemic insect-borne disease. Pulling from the broader Zika Global Network—with dozens of experts in fields ranging from medicine and public health to mathematics and business—the multidisciplinary and comprehensive Zika Response Team of obstetricians and pediatricians provides the most expert care possible to families who may need assistance.
Co-Director
Christine Curry, M.D., Ph.D.
Assistant Professor of Obstetrics and Gynecology